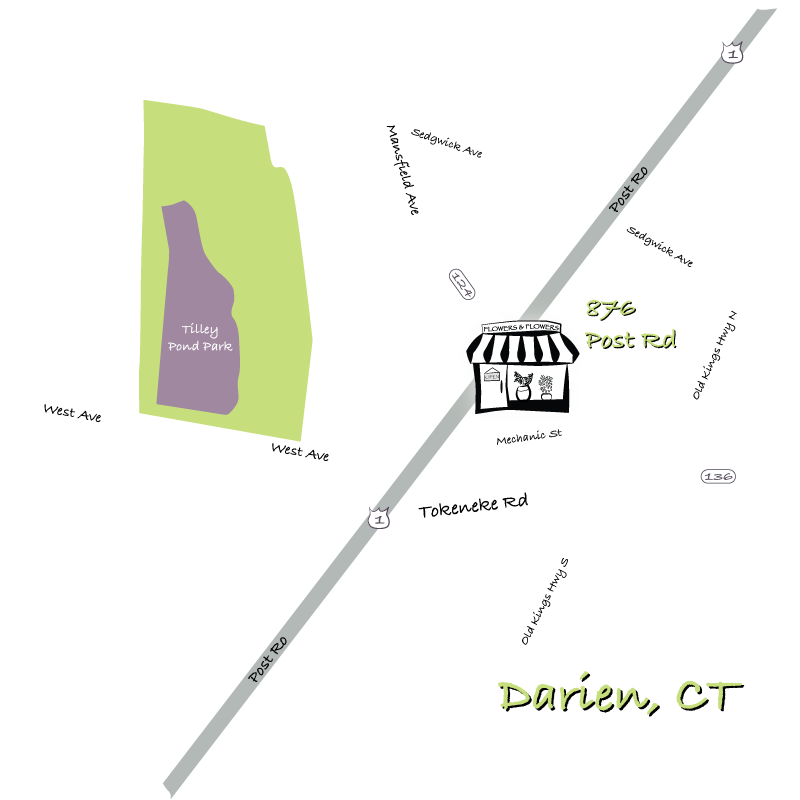 ____________________
Visit Us
876 Post Road, Darien, CT
OPEN 9AM - 5PM, MON. - SAT.
____________________
Inquiries
If you have any inquiries or if you're interested in working with us for your wedding or event, please fill out the form below or email flowerandflower@optonline.net and we will get back to you within 24 hours.
____________________
Policy
We have a 30 day exchange or return on any hard good items such as vases, candles, decorative items…etc.  

On our flowers, we guarantee between 5 – 7 days depending on types of blooms.  

Some flowers have a longer shelf life than others. We always want our customers to be happy so we will do what it takes to ensure your continued business.